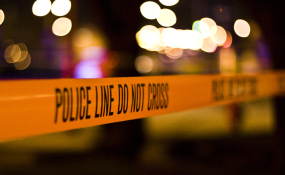 Photo: Tony Webster/Flickr
By Ibrahim Sawab
Maiduguri — A suspected female suicide bomber yesterday removed the Improvised Explosive Device (IED), strapped to her body and dumped it at a house within the neighbourhood she was supposed to attack.
It was gathered that the suspect who was supposed to carry out an attack on the outskirts of Maiduguri, the Borno State capital, removed the vest to protect herself.
The teenage bomber, flanked by three other bombers, early in the morning walked towards the metropolis from Alakaramti village neighbouring Jere Local Government Area of the state, but she couldn't go through with the plan after witnessing the death of her colleagues.
Daily Trust on Sunday gathered that the bomber, whose name is still unknown, panicked and dropped the explosives. When people in the area noticed that she appeared uncomfortable, they gathered and started interrogating her.
She confessed to have taken off her IED vest and dropped it in a house within the area. The crowd then forced her to lead them to the house.
A witness, Malam Modu Masafannari, told our correspondent that shortly after the house was identified the police anti-bomb squad arrived and took care of the device before it could cause any harm.
The police spokesman in the state, DSP Victor Isuku, said in a statement yesterday in Maiduguri that the police EOD team rendered safe the unexploded IED vest and sanitized the area.
"In the wee hours of today (yesterday), two female suicide bombers detonated their IED vests on the outskirt of Alakaramtii village of Jere Local Government Area, killing themselves. Then at about 6:50am, two other teenage female suicide bombers entered Alakaramtii village. One of them hurriedly detonated her IED vest, killing herself, her partner and an innocent boy," DSP Isuku said.
He said four other persons including the mother of the boy were injured in the incident.