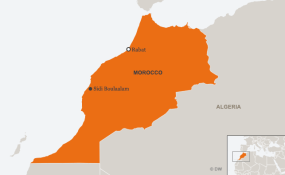 Photo: Deutsche Welle
Rabat — A committee of the General Inspectorate of Territorial Administration of the ministry of the Interior started on Sunday evening a series of meetings with the local authorities of the province of Essaouira, following the tragic stampede that occurred at the commune of Sidi Boulalam, which left 15 people dead and five others injured.
These meetings, which are part of the overall administrative enquiry launched by the Interior Ministry, are meant to learn more about the circumstances surrounding this incident, to review and evaluate all the measures taken in this regard, to find out if there was any possible malfunction and to establish responsibilities, the interior ministry said in a release.
The public will be informed about all the conclusions and the measures taken in the light of the investigation carried out.