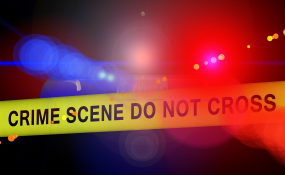 Photo: Jobs for Felons Hub/Flickr
A two-year-old boy was electrocuted at Sukamumva informal settlement in Chatsworth on Monday after he slipped and landed on illegally-connected live wires snaking through structures.
The child's nanny, Aniswa Shazi, was shocked as she tried to save him and was rushed to the nearby RK Khan Hospital.
Palesa Mosia wept as she watched the tiny body of her son, Tsepang Mosia, being loaded into a mortuary van.
She was too traumatised to speak to News24.
Community member Simfumene Godidi explained how the incident happened.
"They left the local daycare centre and walked to the nearby spaza shop. While on their way back, Tsepang tripped and fell hands first on the live electric wires that were lying on the path that they had been using," he said.
He said Mosia was at work when the incident happened.
"The nanny (Shazi) tried to save the young boy by trying to remove him from the live electric cables. She was also shocked, but she survived," said Godidi.
However, Tsepang died at the scene.
Referring to the child's mother, Godidi said: "Her neighbours phoned her and told her what had happened to her son. She came back and was shocked that her child had died. She is traumatised. She has to go to hospital for counselling".
The residents blamed the eThekwini municipality for not providing them with electricity.
"We have been asking the municipality to provide us with proper and legal electricity for the past four years. We've been living in this area for the past five years now," said Andreas Ngqunde.
Godidi said the municipality kept making empty promises while children were dying in their area.
"This is the sixth child who has died after being electrocuted. The last child to die after being electrocuted occurred last year", he said.
eThekwini municipality head of communications Tozi Mthethwa said electricity theft has led to devastating and tragic consequences, "such as loss of life, as well as damage to infrastructure, costing the municipality millions annually".
"Acts of vandalism taking place in our communities cannot be addressed by the municipality and police alone. They require vigilance from us as community members. We must not look away when we know that our relatives, neighbours and friends are involved in these illicit activities," she said.
She added that the municipality regularly conducted multi-disciplinary operations, along with law enforcement agencies, to remove illegal electricity connections.
"These operations are conducted regularly in all areas where we have received reports of illegal connections," she said.
Police spokesperson Captain Nqobile Gwala confirmed the death of the child.
"An inquest docket was opened at Chatsworth police station for investigation. Circumstances surrounding the incident are being investigated," she said.
Source: News24