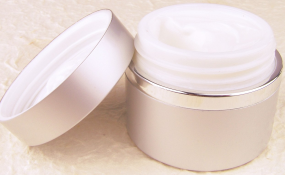 Photo: Supplied
By Nelly Bosire
Happiness* and Leone* a lovely West African couple came to me for antenatal care a few years ago.
Leone was an expatriate at the local office of a multinational company, and he and his wife were expecting their first baby after five years of marriage.
Happiness spoke rudimentary English, and being terrible in French myself, it was a great relief that her husband always accompanied her for ante-natal care, not only as an active parent, but also as a much-needed translator.
He fawned over her and emphasised the instructions, especially when he thought she wasn't being compliant.
Happiness was sweet, with an almost child-like innocence.
During the first visit, I noticed she was very pretty. She had beautiful eyes but her skin looked a little odd.
She wore a regal Kente, with a uniquely high neck-line and beautifully adorned long sleeves.
She looked amazing albeit a little too overdressed for the hot weather.
The first ante-natal visit requires a full head to toe examination, and I soon figured out why her skin looked odd. Happiness had been bleaching her skin for three years, something that was normal in her home country.
Initially, she got her desired skin colour, but she had to keep using skin-lightening creams to maintain it. Her facial skin thinned out so much, it almost looked translucent.
The rest of her skin looked like a healing bruise. It was rough to touch and patchy. She had frantically moved from one cream to another trying to restore things to normal, without success.
Her face began to burn easily in the sun, so she had to wear a hat all the time.
Her tailor had to get creative around her outfits to keep her looking great while concealing the misbehaving skin.
Discussing the potential dangers her indulgence posed to her baby left both her and her husband shaken.
The creams were sent to the disposal bin and as Happiness nurtured her unborn baby, she also nurtured her skin back to health.
AGONISED OVER SCAN
We agonised over the mid-trimester ultrasound scan and collectively sighed with relief when it turned out normal.
The delivery of a healthy baby girl was the crowning glory and I prayed there was no hidden damage that would manifest later in her life.
Happiness had never pondered the effect of the skin bleaching agents on her unborn baby.
Well, the news is that majority of pregnant mums using these products have no clue what they could be setting their babies up for.
Many of the skin bleaching agents sold in Kenya are not approved for use by the Kenya Bureau of Standards and are sold on the black market.
This means that their content is not known but common agents include hydroquinone, mercury, salicylic acid, retinoic acid and steroids.
The adverse effects of these chemicals on the user have been documented in many studies and include hypersensitivity, increased risk of high blood pressure and diabetes, adrenal abnormalities, eye disorders and brain disorders.
Despite repeated warnings and raids, stalls in downtown Nairobi continue to trade in these illegal products.
This has spread across the country and the naturally ebony complexion of most African women has become a rare find. Men have not been spared as the skin lightening fad continues to be promoted by black African and international celebrities.
Pregnancy has a tendency to cause a natural darkening of the skin known as chloasma or the natural mask of pregnancy.
Pregnant women who are already bleaching their skin work even harder to prevent this using even more dangerous products to achieve the desired skin tone.
Studies on laboratory animals have demonstrated that many of the chemicals used to bleach skin cause serious damage to developing embryos. Salicylic acid and retinoic acid are known to harm babies and their use is prohibited in pregnancy.
When developing babies are exposed to harmful chemicals during the first trimester, normal development of organs is affected and that may lead to severe complications that may end in death.
Is this an acceptable price for unborn babies to pay? Should babies be born with dysfunctional kidneys just because their mother was chasing beauty? What is the point of taking folic acid to prevent hydrocephalus and spina bifida then negating that effort with a smear of toxins on mummy's skin?
Ignorance should not be our defence as we rain calamity on the little ones. This cosmetic speed train to hell needs to be brought to a screeching halt!