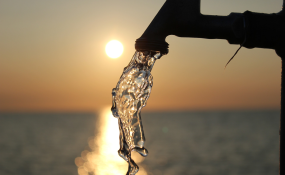 Photo: Pixabay
Water supply in Bloemfontein is set to be restored by the end of Tuesday after two burst water pipes left residents without water for the past five days.
A 1200mm pre-stressed concrete pipeline first burst near the De Hoek reservoir on Thursday.
After it was fixed on Monday morning, a second burst occurred along the same pipeline.
The burst pipe mostly affected water supply to the southern parts of the metropolitan, including Fichardt Park, Pellisier and Louriepark.
Mangaung municipal spokesperson Qondile Khedama said in a statement on Monday afternoon that repair work to the pipeline is expected to be completed by Tuesday afternoon.
"Our team [has been dispatched] and they are working [in] over-drive to ensure that work is completed in time," Khedama said.
He said water tankers and JoJo tanks have been placed in affected areas to augment water supply.
The areas where tanks were placed include:
- Pellisier - opposite Engen Garage
- Pellisier - OK shopping centre
- Fichardt Park - Dave's Meat Market and Pick 'n Pay Hyper
- Fleurdal - Pick 'n Pay Kay's Centre
- Fauna - Checker's Hyper and Game stores
- Louriepark - school
- Gardenia Park - shopping complex
- Makro - garage
- Universitas - shopping complex
Khedama said additional tanks will be placed in other areas when required.
He also apologised for the "inconvenience" the "shutdown" of municipal water has caused residents.
The municipality is "doing its best to address these repairs with minimal interruptions and as speedily as possible," Khedama said.
Source: News24