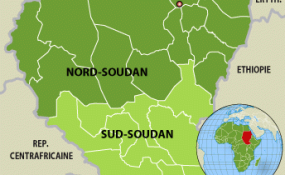 Photo: Latifa Mouaoued/RFI
By Mohammed Amin
Sudan and South Sudan have resumed talks in Khartoum on their common border demarcation.
The four-day talks resumed Wednesday, marking the sixth round of negotiations over the contested boundary.
The Sudanese team chairman, Mr Abdullah Alsadig, said the talks would culminate in a comprehensive report to be presented to the two governments before the beginning of the actual ground demarcation.
Take many years
"This meeting of the joint border demarcation commission is already tasked to do an inclusive and intensive report that gives an accurate description of the border line on the papers," he said.
He further stressed that a lot of obstacles were standing on the way of the demarcation.
"The border demarcation is so difficult a mission and may take many years. However, we will do our best to finish this work," added Mr Alsadig.
The head of South Sudan delegation, Mr Darios Garang, said the meeting would review the areas of consensus and talk on the disputed ones.
He further noted that any obstacles that failed to be overcome by the commission would be raised to the presidency of the two countries.
"The committee has to look into the whole border and then we have to identify the areas which we agree on and the ones still disputed," he underscored.
The secession
Border demarcation is one of the pending issues between the two countries since the secession of South Sudan in 2011.
The border commission had earlier announced that 80 per cent of the demarcation had been completed.
Areas still disputed by the two sides include Kafi Kangi, Jodha, Migainis Mountains, Jau and Heglig.