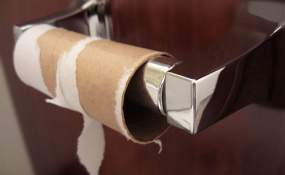 Photo: GorillaSushi/Flickr
By Paul Mwitwa
Copperbelt Province has recorded its first cholera case in Ndola district.
Copperbelt Permanent Secretary Elias Kamanga announced that the first case of cholera has been recorded in Ndola's Masala area.
He however believes the case was as a result of a transfering victim who may have come into contact with others in an affected area.
"I regret to announce that we have recorded one suspected case of imported cholera from Lusaka in Ndola," Kamanga said.
He stated that the victim is currently admitted to Masala clinic and is in a stable condition.
"She is a 23-year-old student who came into Ndola last [Monday] night. I, however, wish to assure the public that persons who had come into contact with the victim have since been traced and treated," he said.
Kamanga said his office through the Provincial Health Directorate has intensified Community sensitation to avoid further transmission of the disease.