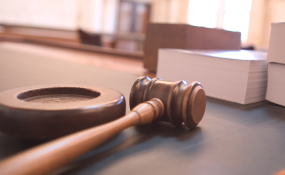 Photo: Joe Gratz/Flickr
By Bwembya Mutale
Musokotwane Compassion Mission Zambia (MCMZ) has rescued an 18-year-old Sinazeze woman from an abusive partner.
The orgnaisations says the lady is from Sinazeze village in Sinazongwe district.
According to a statement, Musokotwane Compassion executive director Genious Musokotwane states that the lady was physically abused thereby suffered emotional and mental trauma after being in marriage for over one year.
Musokotwane says plans to enroll the young lady in school are now in the pipeline.
He commended members of the public in Sinazeze village for rising against early child marriage and violence against women.
"We are committed as an organization to supporting these girls and provide them with a platform that enables them to survive, thrive and contribute to their personal and national development," said Musokotwane
He also disclosed that the organization is handling a rare case of a 15-year-old boy who is a victim of exploitation in Chief Chooma's chiefdom in Choma distinct.
"MCMZ is also handling a case of a 15-year-old boy who is a survivor of exploitation. This boy has not only suffered exploitation but also was at risk of early child marriages," Musokotwane added.
"We believe boys too deserve the similar aid we are providing the girl child. We have plans to also empower this boy but it will be outside the organization facility."
And His Royal Highness Chief Chooma has commended Musokotwane Compassion Mission Zambia for its strides to end early child marriages in his chiefdom.
"Continue to help our chiefdom's children, they are a lot of cases here and we are leaving no child marriage case unreported," the traditional leader said.
Chief Chooma has been instrumental in the organization's effort to end child marriages rescuing 16 girls in 2017 alone.
Zambia is currently observing 16 days of activism against gender based violence.