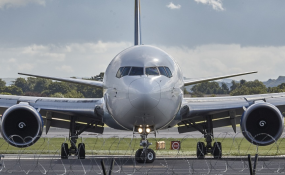 Photo: Pixabay
It has now emerged that a number of Somali female employees working for the Turkish AlBayrak Group which manages Mogadishu Port have been victims of a sex scandal involving Turkish managers.
Two Turkish managers working for the company which was contracted by the Somalia government in 2013 have fled the country .
Radio Dalsan managed to speak to female employees at the Port and former employees who had similar narrations of being forced into sexual acts with their Turkish bosses.
Radio Dalsan is in possession of a video from one of the victim purporting to show the two Turkish bosses raping a female employee we will identify here as Sadia
Sadia who is in her twenties had been working at the Port and claims to have been raped by a senior manager.
"He called me to his office and closed the door. He forced himself on me. I tried to tell him. I was on my monthly periods but he wouldn't listen" Saadiya, not her real name, told Radio Dalsan.
She identifies the manager as a Yucel Cakur.
But that was not the end of her rape ordeal. Moments later another senior manager she identifies as Faith Yilmaz entered the same office and they both raped her in turns.
" I lost my virginity then" Sadia said.
Her efforts to expose the two managers have been frustrated by threats.
She had however managed to record the incident on her phone camera.
"I told them I would expose them with he video but they threatened to kill me of I show anyone the video" Saadiya said.
Her boss boasted that he had links to Somalia intelligence and Police.
Sadia now lives in fear with no justice after being victimised by her Turkish bosses.
have been raped or sexually harassed by their bosses.