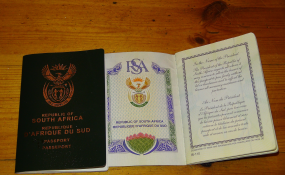 Photo: South Africa Travel Online
The South African Revenue Service (SARS) has lost 506 employees since the start of the year.
The figure was revealed after DA MP and finance spokesperson Alf Lees asked a Parliamentary question in which he wanted to know the extent of the brain drain, and the reasons for employees leaving, among other things.
In a statement, Lees said SARS had lost a total of 128 people with tertiary degrees, including one person with a doctorate, and nearly 7 500 years of experience since the start of the year.
'Institutional decay'
"SARS has experienced institutional decay under its commissioner, Tom Moyane, and the reply confirms this. It also indicates the likelihood of continued institutional weakening," Lees said.
"Considering the critical role SARS plays in the South African economy, serious intervention cannot be delayed any further. The flight of experienced professionals from SARS means the revenue service may fail to attract critical skills and ultimately become yet another failed public entity," he said.
The official parliamentary response indicated that, of those who had left, one had a doctorate, 15 had master's degrees, 24 had honour's degrees, and 88 people had degrees.
Customer service, administration, and auditing lost the highest number of staff members, making up almost half of those who had left the organisation since the start of the year.
Of those who left, 103 left to pursue other career opportunities, another 81 declined to offer a reason, and 85 said they had left for personal reasons.
Lees added: "South Africa is facing a tax revenue shortfall of R50.8bn and a further weakening of key institutions like SARS could possibly worsen the situation, leaving the 9.4 million unemployed South Africans with little hope under the failing ANC government."
Source: News24