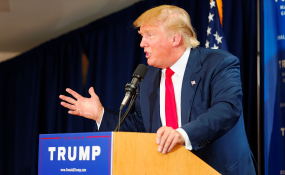 Photo: Michael Vadon/Daily Monitor
Cairo — An emergency meeting will be held by Arab foreign affairs ministers on Saturday in Cairo.
The meeting, requested by Palestine and Jordan with the support of Morocco, will discuss the latest developments following the US decision to recognise Jerusalem as the capital of Israel.
According to a Palestinian-prepared memo, the meeting will discuss the next steps to be taken by Arab countries towards a potential decision which is a violation of international law, the UN Security Council resolutions and the Fourth Geneva Convention.
US President Donald Trump announced on Wednesday that the United States recognizes Jerusalem as the capital of Israel and that it will move its embassy to the holy city.