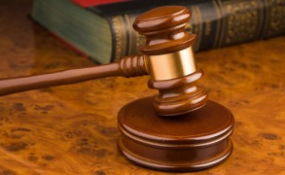 Photo: Times of Zambia
A Dutch arms dealer, convicted of selling weapons to former Liberian president Charles Taylor and of crimes against humanity, says his further police detention in Cape Town could prove fatal.
Augustinus Petrus Kouwenhoven, 75, says he is so ill that he has about three years left to live.
His affidavit containing these details was read out in the Cape Town Magistrate's Court on Tuesday during a bail application.
"My continued detention... could seriously prejudice my health and may even be fatal," Kouwenhoven's affidavit states.
It detailed a list of his health issues.
Kouwenhoven was arrested early on Friday, December 8, in Fresnaye.
In April this year, Kouwenhoven was convicted by the Dutch appeal court of being an accessory to war crimes and of selling weapons to Taylor during Liberia's civil wars.
He was sentenced to 19 years in jail.
Kouwenhoven's appeal against his sentence is expected to be heard in Holland in 2018.
The bail application continues.
Source: News24