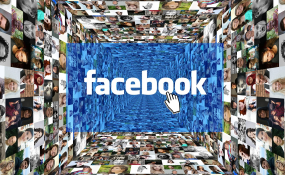 Photo: Gerd Altmann
THE Office of the First Lady has issued an alert on the bogus use of her name, particularly on popular social media site Facebook, during the holiday season when the office will be closed.
In a year-end media release issued on Friday, technical director in the Office of the First Lady Meunajo Tjiroze said criminals take advantage of this time to disseminate false information and defraud people online as they are aware that the office is closed and the public has no means of verifying false information.
Tjiroze also said that throughout 2017 the First Lady's office saw an increase in fake accounts in the name of 'Monica Geingos'.
"These fake accounts send out friend requests and upon acceptance, make all types of claims and promises. The details of the claims may vary, however the modus operandi remains the same as they always want you to deposit money into their accounts before the promise is fulfilled," Tjiroze explained.
The statement said the First Lady has a verified account which is named 'Monica Geingos, The First Lady of Namibia (FLON)', which has a blue verification tick.
"FLON does not have a private Facebook account and does also not engage personally with individuals on the site, so to make their bogus accounts look legit, they copy and paste all original statements and posts, including pictures to make it seem like it's FLON's account," he said.
Tjiroze announced that the Office of the First Lady will be closed between 18 December and 05 January 2018.
- Nampa