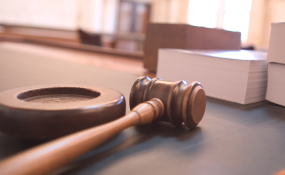 Photo: Joe Gratz/Flickr
A HARARE mother from the Avenues area reportedly sold her only child to an unnamed man for sex recently.
The mother who cannot be named to protect the child's identity appeared before magistrate Rumbidzai Mugwagwa on Thursday answering to rape charges.
She was not asked to plead and was remanded in custody to December 28.
According to the state, the offence was committed during the past week.
On the first incident, the woman invited a man she hired to rape her 14 year daughter to her place of residence.
Court heard the man chose to use a different base and took the juvenile into the Central Business District with his vehicle.
It is alleged that the man took the teenager to some place where he raped her several times.
He reportedly took the girl back home but raped her again while in his car near the flats she resided at.
After the abuse, he gave the girl's mother some money and went away.
He came back for the girl twice after the first incident and took her to some lodges where he raped her again.
The girl's mother was given money after every incident by the rapist.
Neighbours who noticed what was happening raised alarm and helped the girl to report leading to her mother's arrest.
Sebastin Mutizirwa appeared for the state.