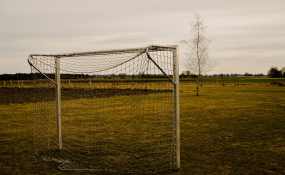 Photo: Pixabay
Omdurman — Sudan's top soccer club, Al Hilal Omdurman, has been reprimanded and fined SDG 40,000 ($6,000) after a group of fans unfurled a banner depicting Nazi dictator Adolf Hitler during the final of the Sudanese League, a derby match with Al Merrikh in Omdurman on 25 November.
The incident has prompted international outrage and the club might face further sanctions from the football world. On Saturday, the disciplinary committee of the International Football Federation FIFA - which has a zero tolerance policy for any form or racism or discrimination - opened an investigation into the matter. The UK-based football anti-discrimination FARE network said it was also investigating the incident, which it called "a gruesome first for sub-Saharan Africa".
On Saturday the Sudanese Football Federation received a letter from the International Football Federation's disciplinary committee demanding that photos and videos to be submitted to an official investigation into the event.
Club secretary, Gen. Hassan Ali Issa said in a statement: "Al Hilal Football Club strongly condemns this incident, and we would like here to stress our keen commitment to the values of peace, love, and coexistence.
"We question how this banner was allowed to enter the stadium and the roles of the organisational committee and the police force who were tasked to inspect the fans as they entered the stadium."
"The Blue Lions Ultras do not represent the club"
The club denies responsibility and insists that the incident was caused by a group of fans - the Blue Lions Ultras - who do not represent the club, however the club posted video footage of the occurrence on its Facebook page showing a large banner of Hitler, flanked by smaller banners spelling the word 'holocaust'.
The Blue Lions Ultras supporters defend their actions and insist it was a "sarcastic taunt" to the Al Merrikh supporters, whose club represents a neighbourhood that was once home to the small Jewish community of Sudan.
The Ultras, who have been banned from the first match next season, model their behaviour on hard-core supporters in Europe. They are notorious for a combative style that includes the display of provocative banners and chanting, confrontations with rival fans and police, and a gang culture.