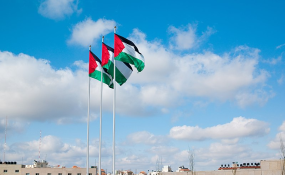 Photo: Joi Ito/Flickr
Rabat — Palestinian minister for inmates' affairs Issa Qaraqe lauded, Wednesday in Rabat, Morocco's unwavering support for the Palestinian cause.
Speaking at a press briefing on the occasion of his visit to Morocco, Qaraqe underlined Morocco's commitment to the Palestinian cause and its support for the Palestinian people in their ordeal.
He recalled that Morocco, through its institutions, people and various political forces, was the first country to have expressed its total rejection of the decision of US President Donald Trump to recognize Al Quds as the capital of Israel.
The Palestinian Minister noted that his visit to Morocco, at the invitation of political parties and civil society stakeholders, aims to mobilize support for the city of Al Quds and Palestinian prisoners who languish in Israeli jails, expressing his gratitude to His Majesty King Mohammed VI and the different political actors in Morocco for supporting the Palestinian cause and raising the awareness of the international community to put an end to the suffering of Palestinians.
Regarding the future steps the Palestinians intend to take to counter Trump's decision, the Palestinian minister announced that the Palestinian Authority will file a complaint with the International Court of Justice to quash the US decision.