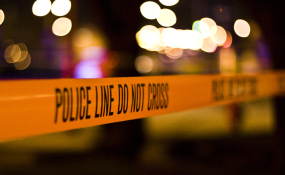 Photo: Tony Webster/Flickr
By Wanjiru Macharia
Nairobi — The death toll from the dawn accident along Nakuru-Eldoret highway has risen to 36 after 6 more people succumbed to injuries.
Police and medics said two died at the Molo District Hospital while four others succumbed to their injuries at the Nakuru Level Five hospital.
"The death toll is now 36 after six passengers succumbed to injuries in hospital," Zero Arome, the Rift Valley Traffic Police chief who had given the toll of 30 said. Among the dead was a three-year-old baby.
11 others remained hospitalised, many with serious injuries.
The accident occurred when a bus collided head-on with a truck, killing both drivers on the spot.
"I was asleep when the accident occurred and all I heard was a loud bang and screams from all over before I was helped out," a patient said from his hospital bed.
Most of the survivors were on the back seats.
The accident occurred at Migaa about 10 kilometers from the Salgaa black spot. It occurred at 3 am when most passengers were asleep.
Police said the accident may have occurred due to the bus break failure before it collided head -on with the truck that was headed to Eldoret from Nakuru.
The bus belonging to Matunda Sacco mainly operates from Kitale, Busia, Kakamega and other western Kenya destinations to Nairobi.
It was ferrying passengers from Busia to Nairobi when the accident occurred, while the truck was heading to Eldoret from Nakuru, according to police.