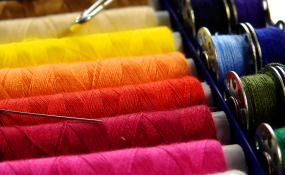 Photo: Pixabay
Casual-wear manufacturer and retailer, Uniqlo, has opened its first manufacturing plant in Ethiopia. The plant will likewise be the first Japanese firm for Africa that has a presence in Europe and North America.
While Uniqlo will start production next year, the first garments it would produce are tops, with a plan to expand given the Company succeeds.
The Firm will be an addition to the continuous flow of foreign direct investment (FDI) into the country, which last year amounted to 3.3 billion dollars. The manufacturing subsector makes a good chunk of this.
Of the total number of investment projects that became operational in the fourth quarter of the past year, 30.5pc of them were manufacturers.
Uniqlo is a subsidiary of Fast Retailing, the latter of which was established in 1963 by the name of Ogori Shoji.