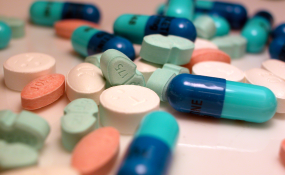 Photo: wikimedia
A 12-year-old Cape Town girl died after drinking medicine that was meant for her ill father, police said on Wednesday."This office can confirm that a 12-year-old girl from Eindhoven drank her father's medicine and died as a result," said police spokesperson Captain FC Van Wyk.
"An inquest case was opened and is under investigation," he said of the incident in the suburb near Delft, east of Cape Town.
Further details were not immediately available. However, it is understood that the child, who played in a local musical group, mistakenly ingested medicine her father was taking to treat cancer.
She is to be laid to rest on Wednesday afternoon.
Source: News24