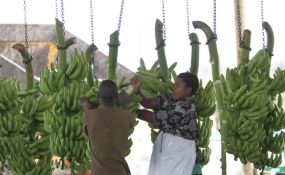 Photo: Rosário dos Santos/Angop
Luanda — The Angolan economy is going through a situation of low growth rate and it is almost stagnant and not facing a recession, said last Wednesday the minister of State for Economic and Social Development, Manuel Nunes Júnior.
In order to overcome this situation, the government will adopt, among others, fiscal measures aimed at reducing expenses and adjust the exchange market.
Manuel Nunes Júnior chaired a press conference that aimed at presenting the 2018 Macroeconomic Stabilisation Programme of the Angolan Executive.