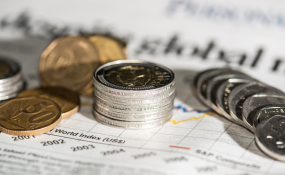 Photo: kev-shine/Flickr
analysis
"A modest recovery" in South Africa's economy for 2018 has been projected by the World Bank. However, policy uncertainty threatens growth in the long run - and South Africa still lags behind the rest of the region. By NKATEKO MABASA.
In its January edition of the Global Economic Prospect, the World Bank projects a 1.1% growth in the economy for this year, after the augmented rise from 0.6% to 0.8% for 2017. This was due to "activity strengthened more in the second half of the year," says the World Bank.
The cause of this growth, according to the Bank, is credited to the Agricultural sector's strong performance, "due to improved rainfall, which helped South Africa exit recession".
Statistics South Africa regarded this in a report released last November as "the largest quarterly jump in agriculture production since the second quarter of 1996" in which "increased production of field crops and horticultural products were the main contributors to growth, with notable increases in the production of maize and vegetable products".
However, this 1.1% growth is low compared to the Sub Saharan Africa's (SSA) projected trend of an average of 3.2% in 2018.
SSA region's growth rose to 2.4% in 2017 compared...