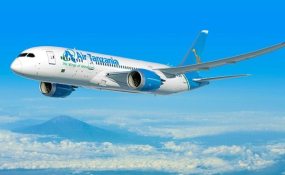 Photo: Daily News
By By Sauli Giliard
AIR Tanzania Company Limited has announced vacant positions for at least eighty-eight (88) cabin crew ahead of fresh arrivals of four brand new planes from June, this year.
Anytime from now, the company will also be sending eight pilots abroad out of planned ten to learn how to operate the new machines, all in keeping with international regulations.
In a telephone interview with The Daily News yesterday, ATCL Managing Director and Chief Executive Officer Engineer Ladislaus Matindi said the public-owned airline had since recruited 30 cabin crew, and would soon advertise for 88 more posts to fill potential vacancies to be created beginning next June.
In June, 2015 President John Magufuli announced government plans to purchase two branded Bombardier CS300 aircraft with capacities of between 137 and 150 passengers, slated for delivery between May and June, this yearThe Head of State also revealed that the government would buy one 262-seater Boeing 787 Dash 8 Dream Liner whose delivery is also set for next June (2018), adding that initial payments for the aircrafts had since been made.
"... so we have decided to announce the (vacancies) for 88 cabin crew so that the qualified recruits may have a 'lead time' of at least three to four months of training ... to enable them learn how to handle the aircraft ... before the arrival," the ATCL chief told The Daily News.
After recruitment of the right candidates from a pool of applicants - and training them -- the aviation experts would then deploy the cabin crew to planes that would be graded into three categories, namely, large, medium and small. Currently, the ATCL operates two Bombardier Q400 planes, thanks to President Magufuli's efforts to revive the national carrier.
On the pilots, the ATCL director said the company had already recruited pilots for the anticipated planes, and that the first batch of eight people would travel for overseas training 'anytime from now.'
Without going into details, Mr Matindi explained that "the training is important ... for the simple reason that international standards require pilots to undergo training on how to operate a certain brand regardless of their experience... this is not like (your normal) driving vehicle licence.