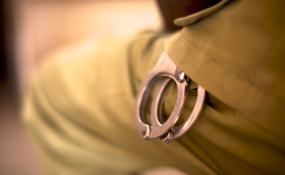 Photo: Justice for All Nigeria
Police on Sunday appealed for public assistance after the gruesome discovery on a farm in Musina of the corpse of a woman who had been murdered.
"The police in Musina are making a passionate plea for information that can assist in the arrest of suspect(s) responsible for the brutal murder of 27-year-old Madzikova Mushaathama - whose partly decomposed body was discovered by a passerby on a farm in the area," said Constable Tshifhiwa Radzilane.
The body was found with both hands and legs tied with a rope. Her neck was fastened against a tree, he said.
Mushaathama was originally reported missing on January 4.
The motive for the killing was unknown and the investigation was ongoing.
Anyone with information was urged to contact the police.
Source: News24