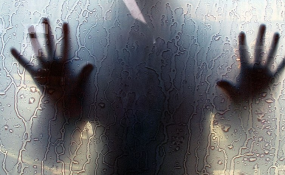 Photo: mattwi1s0n/Flickr
By Loide Jason
Ongwediva — The police in Omusati region are investigating a case of unnatural death of a man who committed suicide after he apparently saw a 'ghost' while he was driving.
The deceased has been identified as Thomas Malenga Asino, a Namibian national, aged 32 from Eendombe village in Ogongo, where he took his life on Thursday at around 06h00. His next of kin have been informed of the tragic event.
According to the regional spokesperson Sergeant Anna Kunga, the deceased hanged himself with a rope on a mopane tree, in a millet field.
Kunga said the suicide came after Asino was involved in a car crash the day before. The deceased, according to the police, was driving from Tsandi to Outapi when he lost control of his vehicle and rammed into a government house in the area.
"He just lost control of the vehicle when approaching Outapi town from Tsandi. He then fled from the scene and committed suicide," she elaborated. The accident happened on Wednesday afternoon last week.
It is understood the deceased was driving a vehicle that belonged to someone else when he crashed it into a government house that belongs to the Ministry of Education, Arts and Culture.
He fled the scene of the accident and ran to his house where he committed suicide the following day.
"The suicide note found in his room stated that he was always seeing ghosts whenever he was driving in Owamboland," Kunga stated.
She said the investigations showed no signs of foul play.