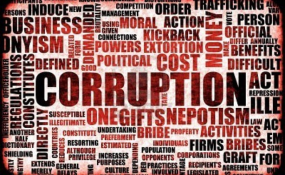 Photo: lejecos
Maputo — Mozambique's Central Office for the Fight Against Corruption (GCCC) is investigating the accounts of the Maputo City Immigration Services, following reports that in March last year 17.5 million meticais (about 297,000 US dollars) disappeared from the services.
According to Wednesday's issue of the Maputo daily "Noticias", conclusions from the current inspection should provide clues as to who may have been involved in the apparent theft.
The money went missing between 23 March and early April 2017, precisely the time when the former management of the city immigration services left office, and was replaced by the current management.
The missing money was part of total revenue of over 48.7 million meticais in March. But only 31.2 million meticais could be accounted for. 17.5 million meticais could not be located.
The disappearance was discovered in April. Money collected by provincial and city immigration services is transferred to an account of the National Immigration Service (SENAMI), and SENAMI must send the money to the national treasury by the 10th of the following month. When officials tried to make this transfer in April, they found that the revenue from the city services was over 17.5 million meticais short.
Little is known so far about the course of the investigations. According to "Noticias", the GCCC has questioned both current and former managers of the institution.