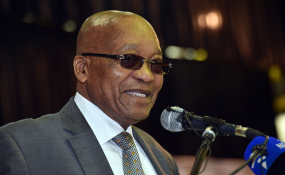 Photo: GCIS
President Jacob Zuma has filed a notice of appeal in the North Gauteng High Court in Pretoria over its ruling that the deputy president should appoint a new National Director of Public Prosecutions (NDPP).
The grounds for the appeal include that the court erred in holding that Zuma, who was found to be "conflicted", was unable to perform his powers as president in terms of appointing an NDPP, but that he was able to perform his other functions as president. This was a position not authorised by the Constitution, the papers stated.
"The court a quo erred in law in holding to be Constitutionally permissible to have two presidents in the country at the same time and both exercising presidential powers," the papers, which were filed on Thursday, read further.
Source: News24