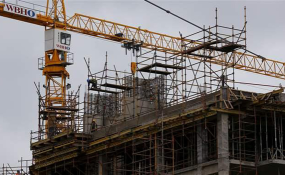 Photo: The Citizen
By From Daily News Reporter in Dodoma
TANZANIA Private Sector Foundation (TPSF) has advised the government to avoid abrupt changes of laws, rules and regulations that guide business and investment sector, arguing that the practice scares away investors.
Addressing the Third High Level Public Private Dialogue (PPD) on Doing Business in Tanzania here over the weekend, TPSF Vice-Chairman Salum Shamte said unpredictable changes in laws and regulations frustrate investors and make them uncertain over the security of their capitals.
"There is no secret that the tendency makes investors uncertain over the security of their capitals and reduces investments flow in the country," said Mr Shamte, appreciating the meeting as healthy for the business growth and development.
The forum brought together representatives of the private sector and government to deliberate on ways to improve the investment and business environment.
Mr Shamte pointed out that sudden directives, policies and regulations as well as operations towards businesses and investments in the country have made many businessmen, investors and entrepreneurs uncertain over what tomorrow would bring.
He charged that if investors have to inject huge capitals in investments, especially now that the government is propagating industrial economy, investors have to be assured of their future.
The Vice-Chairman said it was undeniable fact that the government confidence on the private sector has of late been growing, which is good for business growth in the country. Responding, the Finance and Planning Minister, Dr Philip Mpango said the government will hardly abandon the practice due to the fact that some investors are unscrupulous.
He however quickly added that the government will ensure that the investment environment is improved to realise the industrialisation objectives as well as the middle income vision by 2025.
Dr Mpango further noted that sudden operations that the government implements target deceitful businessmen and investors who have been stealing public resources and smuggling them out of the country.
He maintained that the government will continue reducing unnecessary disturbances to investors in the process of putting up new investments as well as improving the environment by reviewing taxation systems and improving infrastructures like ports and railways.