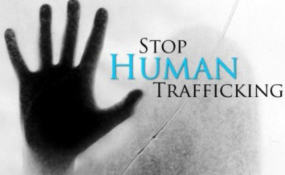 Photo: This Day
Windhoek — Permanent Secretary in the Ministry of Gender Equality and Child Welfare Valencia Uiras forewarned children at the After School Centre in Katutura against human trafficking by getting in touch with the wrong people on the internet.
Uiras said, "Don't go do funny things on the computers and get connected with people you don't know. We see challenges around the world of people being trafficked and one way of getting in contact with people is through the internet. Make sure when you use the computers ... the internet you use it for the right purposes ."
She was speaking on Thursday during a donation ceremony of 16 computers and handover of a computer laboratory by the Turkish Cooperation and Coordination Agency (TIKA) to the After School Centre. TIKA bought computers, new chairs and repainted classrooms. The centre situated in Grysblock falls under the ministry of gender and it offers activities to keep children off the streets. Children can participate in sports and other activities that are offered at the centre. Uiras said the donated computers would help children at the centre with academic research; adding her ministry appreciated the worthy gesture by TIKA.
TIKA country coordinator Abdulkadir Abukan stated they realised that one of the most important sectors in Namibia is education and they are working hard to improve the physical capacity of Namibian education.
On a different note, Uiras urged learners who make use of the centre to assist in working in the garden at the centre in order to grow produce to feed themselves. "There is water, there is everything; there is no reason why you should go home hungry without eating anything if you can work in the garden yourself. If you need support, we can look for more support," stated Uiras.