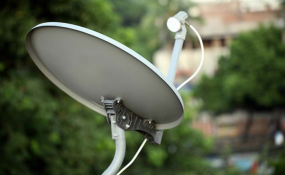 Photo: The Guardian
By Strauss Lunyangwe
Windhoek — Nascam collected N$1.6 million from the Namibian Broadcasting Corporation (NBC) alone for the use of music on radio and TV. Namibian music artists received the most compared to international artists, and the total paid to local musicians was N$886,917 while international artists got N$116,915 in royalties.
Royalties payment is the collection of funds by Nascam from music users. The funds are collected via copyright music licence.
Local artists have for years complained they have not been receiving a fair share for their music being played on air.
Award-winning singer Adora Kisting who released her debut album in 2016 was of the opinion that since dropping her album her royalty payment would increase.
But to her surprise she received far less compared to what she got when she did not have an album.
She feels the organization is not doing enough justice towards collecting the hard-earned money from radio stations for artists. She is of the opinion radio stations do not all pay their dues.
The highest paid artist received N$21,145.00 and the lowest received was N$1,17.00, which means the 2017 royalties rate was at N$1,17 cent per song as per the collected amount.
The amount differs every year depending on how the market is doing when it comes to advertisements.
Joseph Ailonga, general manager at Radio Energy, feels Nascam is doing its best and it's not as bad as artists make it out to be.
He is of the opinion that Nascam's system is a simplified one, "which cannot be compared to developed countries which have advanced industries".
"South Africa with such a huge population has pretty much the same issues, where artists complain about their royalties. The issue in Namibia is about which radio station is paying royalties."
He lamented that the laws in the country don't protect Nascam enough for it take radio stations to task.
Radio Energy has a policy that it plays 60 - 65 percent local music and the rest African and international music. Which in turn means that rom the money they make from advertisers 2.5 percent of the revenue goes straight to Nascam for royalties, which is a standard practice similar all over the world.
Ailonga added: "Energy usually does not pay less than N$70,000 to over N$180,000 to Nascam's coffers on a yearly basis."
One Africa Television on the other hand has implemented a different approach towards supporting the local industry. All music videos aired on the station are 100 percent local, meaning the money that is paid over to Nascam does not leave the Land of the Brave to other countries.
It too has to pay a percentage from its advertising revenue towards Nascam.
According to Nascam, for the year 2017 Namibia's first free-to-air TV station (One Africa) has paid its dues, but the amount was too little to distribute amongst members.
The allocations for the year 2017 were as follows:
- Royalties payments to all local and international artists, at 60% of the collected royalties: N$1,003,832.00
- Nascam office administration fees, at 30% of collection is N$501,910.00.
- Nascam members' social and cultural activities funds, at 10% of the collections is N$167,305.00
Nascam encourages the national broadcaster NBC, commercial/private broadcasters and community radio stations to continue to use more local music in order to keep the royalties in the country. Local radio stations make money through advertisements and outside broadcast promotions.
Nascam does not see why they should use international music more than local music, while local businesses pay the bills.
Rather, the money should be kept in the country to promote local artists and improve local music.