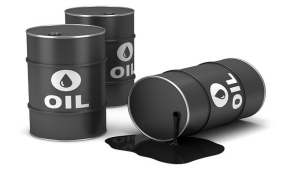 Photo: This Day
By Chineme Okafor
Abuja — The Nigerian National Petroleum Corporation (NNPC) has stated that it has done no wrong by subsidising every litre of petrol it imports into Nigeria by about N40.7, even though there are no provisions for petrol subsidy in the national budget, adding that its enabling Act recognised such expenditure as business losses.
Responding to reports that the Managing Director of one of its downstream subsidiary company - the Petroleum Products Marketing Company (PPMC), Mr. Umar Ajiya said the NNPC did not require the National Assembly's permission to subsidise petrol consumption in the country, the corporation said these financial considerations are not classified as subsidy in its books.
NNPC said through its Group General Manager, Public Affairs, Mr. Ndu Ughamadu, in Abuja, that it was taking up the financial burden of importing and distributing petrol on terms that are different from the government approved pump price of N145 per litre as business losses.
Following the resurgence of scarcity of petrol and long queues at service stations across Nigeria, the corporation disclosed that it became the sole importer of petrol in the country as far back as October 2017.
According to the corporation, the landing cost of petrol was averaging N171.40 per litre, thus indicating that the product was being subsidised.
This led the National Assembly to ask questions about how the corporation was paying to keep the pump price at N145 per litre.
Also in this regards, media reports quoted Ajiya as saying that the corporation did not need the permission of the National Assembly to pay for subsidy.
But Ughamadu said in a statement that Ajiya was misquoted, and that he never suggested the NNPC did not require the National Assembly's nod to subsidise petrol.
"For the avoidance of doubt, Mr. Ajiya who was a guest at the Channels Television programme, Sunrise, explained that there was under-recovery in the importation and sale of PMS by NNPC, but the burden is categorised as business losses which the Act establishing NNPC recognises. Mr. Ajiya had made it explicitly clear that the losses from the PMS imports by NNPC could not be classified as subsidy since it was not appropriated for by the National Assembly," said Ughamadu.
He further stated: "NNPC wishes to disabuse the minds of its numerous publics to disregard the statement incorrectly attributed to Mr. Ajiya as it represents neither PPMC nor the NNPC's position on the subject.
"The corporation is alive to the critical roles the National Assembly statutorily plays in the administration of the Nigerian oil and gas sector and would, therefore, not undermine the legislators in their legitimate business," he added.