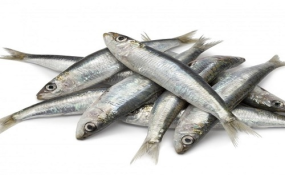 Photo: The Citizen Tanzania
By Sada Amir and Johari Shani
Mwanza — The price of sardine in Kirumba fish market in Mwanza Region has been hiked following a boycott by traders which began about a week ago.
A survey by The Citizen in Kirumba, Igogo, Mkuyuni as well as the central market in Mwanza city shows that one pail of sardine which used to sell between Sh14, 000 and Sh17, 000, has now been increased to Sh20, 000.
The cost of one packet of sardine has now doubled--from Sh500 before the boycott to Sh1000 now, The Citizen can reveal today.
A retailer in Kurumba market, Ms Zainabu Shabani, confirmed that the demand for sardine has now increased following the boycott that began on January 19.
Before the traders boycotted a 100kg sack used cost Sh130, 000 up to Sh140,000 but during a recent investigation by this paper, it was found to cost up to Sh170, 000.
Animal feeds made of sardine now cost Sh1, 500 up from Sh800.
The secretary of the association of traders, Mr Siphael Kayanda said that the traders would not relent on their course.
Mr Kayanda said that the government's decision to impose tax on traders who wish to sell their fish to foreign countries was uncalled for.
He said the traders would press until their demands are fulfilled.
On December 15, last year the deputy minister for Fisheries and Livestock, Mr Abdallah Ulega, made a surprise visit to the market and seized more than 11 tonnes of fish that were about to be smuggled out of the country.
The secretary for Igogo market Mr Ramadhani Malale said said dry sardine was now on high demand. He asked the government to intervene to save the wananchi of the suffering.
The chairman of the CCM youth wing (UVCCM), Mr Jonas Lufongile toured the markets yesterday and called upon the local government leaders and the traders to end their animosity.
"Those who sell their fish and sardine locally must pay tax according to the laws of the land... .those who intend to sell to foreign countries must also follow the stipulated laws and regulations... it shouldn't be a game of fights,' said Lufongile.
The chairman of Kirumba fish market Elias Daudi said that the boycott was aimed at pressing the government to strike off the levy imposed on traders who want to export their produce.
He said it has been increased to Sh 9000 against those selling locally who have to pay Sh4000.
The Lake Zone Regulator of Fisheries safety and Stanndards Mr Stephen Lukanga declined to comment on the matter, saying he was not the spokesperson.