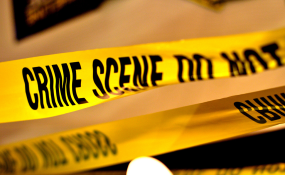 Photo: [paumelia]/Flickr
Suspected Al Shabaab militants were reported to have shot and killed an assistant judge in Wanlaweyne district in Somalia's Southern Lower Shabelle region on Saturday night.
Eyewitnesses said Mohamed Jacfar Ahmed, a judge was gunned down outside his house in the town early in the evening by two men armed with pistols, though to be Al Shabaab.
The killers managed to escape from the crime scene before the arrival of the government security forces who launched a manhunt in the area, though no arrest was made.
No group has yet claimed responsibility for the murder in Wanlaweyn, a key town on Mogadishu-Baidoa road, but, the suspicion falls on the Al Qaeda-linked Al Shabaab.