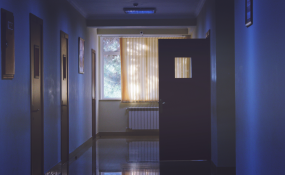 Photo: Pexels
A 45-year-old male lay counsellor has been accused of sexually assaulting five pregnant women at Cato Manor Community Health Centre in Mayville, Durban, the KwaZulu-Natal Department of Health said on Thursday.
It is alleged that the women had been discussing how the lay counsellor had touched their genitals during their individual consultations with him, when their conversation was overheard, the department said.
Some of the women alleged that the counsellor told them to remove their panties and that he touched their genitals with a glove.
Lay counsellors are normally responsible for patient education, which helps to facilitate and promote basic knowledge about HIV, as well as adherence to treatment, the department said.
A senior manager at the health centre later interviewed the women and district management was notified of the allegations, the department said.
The lay counsellor has been suspended and a formal investigation has been launched.
A hearing has been scheduled for February 15.
"We are really taken aback by these allegations," said Health MEC Dr Sibongiseni Dhlomo.
"The department has no place for people who prey on unsuspecting clients by perpetrating such an atrocity."
He added that the department consistently called on pregnant women to visit antenatal clinics.
"Now, for someone to allegedly violate these women in this manner really flies in the face of all of our efforts," he said.
Source: News24