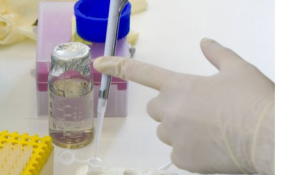 Photo: Wal fadjri
By Syriacus Buguzi
Dodoma — Only 13,000 of the people diagnosed with cancer each year in Tanzania report to hospital for treatment, data revealed by the government on World Cancer Day shows.
This, according to the Health, Community Development, Gender, Elderly and Children Minister Ummy Mwalimu is about 26 per cent of all the annual cancer cases estimated to be diagnosed in the country.
The World Health Organization (WHO) estimates that there are 50,000 cancer cases in Tanzania each year.
But also, experts say about 70 per cent of cancer patients in the country arrive in the late stages, 3 or 4 when the cancer is too difficult to treat.
Data from the Ocean Road Cancer Institute show that cancer of the cervix leads among all the cancer cases, with 32.8 per cent, followed by breast cancer which takes 12.9 per cent.
Kaposis Sarcoma causes 11.7 per cent of the cancer cases in the country, followed by head and neck cancers that carry 7.6 per cent.
Lymphoma is estimated to cause 5.5 per cent, followed by blood cancers that take 4.3 per cent.
The rest, such as bladder cancer (33.2 per cent), skin cancer (2.8 per cent), cancers of the eyes (2.4 per cent) and prostate cancer which causes 2.3 per cent of the cancers.
As part of the World Cancer Day commemorations, Ms Ummy Mwaliumu called upon everyone in Tanzania to observe healthy lifestyles.
This, she said, includes exercising regularly, eating fruits and vegetables, not smoking cigarettes, avoiding harmful use of alcohol and not abusing substances.