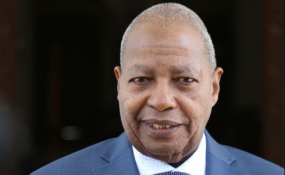 Photo: The Citizen Tanzania
By Deogratius Kamagi
Dar es Salaam — Chadema's former secretary general, Dr Wilbrod Slaa has said he left the country - immediately after resigning from politics - due to his own security.
For two years, Dr Slaa and his family have been in Canada where he was working in a supermarket.
Speaking on a Clouds TV's 360 morning talk show, Dr Slaa said he was aware that his ditching of politics during the election period had created him many enemies who were a threat to his life.
"I went to Canada because it is a safer country where people live in peace and harmony. I felt comfortable and more secure," he said adding: "I had some enemies but their number increased after I left the opposition. It should also be remembered that my security details were withdrawn," he explained.