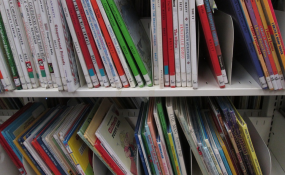 Photo: Pixabay
Maputo — The Mozambican government has repeated its warning that sub-standard institutions of higher education will be forced to close down if they do not improve their performance by October.
The warning came on Monday from the Minister of Science, Technology and Higher Education, Jorge Nhambiu. Cited in Tuesday's issue of the Maputo daily "Noticias", Nhambiu said there are 28 university level institutions which do not meet the legally required conditions to operate.
They have been forbidden to enrol any new students in the 2018 academic year, and if their conditions are still inadequate by October they will be closed down definitively. There are 52 institutions of higher education in Mozambique, most of them privately owned. Over half of them are now under threat.
Nhambiu's Ministry began serious inspection of the universities in 2015, demanding that they all abide by the government regulations on the licensing and operations of universities approved in 2010.
Only after the 2015 warning did the institutions seek formal authorisation for their operations. "Before issuing the permits, we had to inspect them", said Nhambiu.
Among the problems found was that the universities simply did not have enough staff. "We have laid down rules on the minimum number of teaching staff required for a university institution to functions", said Nhambiu. "But there are institutions that do not have this minimum number".
The Ministry also wants to check the projects presented by the universities at the time of their creation to what they have actually done.
"Anyone who seeks authorisation to set up a university must submit a project to the Council of Ministers, which approves or rejects it", said Nhambiu. "But what happens on the ground is that the university does not comply with the terms of the project presented".
The rapid expansion of high education occurred under the presidency of Armando Guebuza (2005-2015), when universities sprang up across the country without many questions being asked.
The realisation has now sunk in that several of these new institutions cannot possibly offer a good quality higher education.
Last November, former finance minister Tomas Salomao called on the government to shut down sub-standard universities. He regarded some of them as worthless. "They don't have libraries, they don't have laboratories, but above all, where are the teachers?", he asked. "We forget that we aren't training cadres just to serve the country, but also to compete in the region, in the continent and in the world".