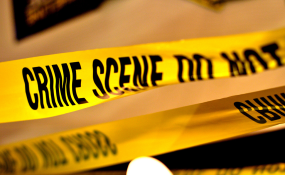 Photo: [paumelia]/Flickr
Maputo — This was the second lynching in Tete in the space of five days.
According to the spokesperson of the Tete Provincial Police Command, Lurdes Ferreira, the man lynched was accused of breaking into a house where he stabbed a citizen in the stomach with a pair of scissors, in order to steal 6,700 meticais (about 110 US dollars, at current exchange rates).
"When the residents of the Degue neighbourhood understood the situation, they went en masse to help the victim of the robbery", said Ferreira. "He was lucky that he did not lose his life, and now he's in hospital receiving treatment".
But a second crowd pursued the thief, and took the law into their own hands. "They beat him and they burnt him", said Ferreira. "When he was taken to the hospital, he died during the journey".
Members of the crowd justified their actions, telling reporters they are tired of handing the same thieves over to the police, only for them to be released a few days later.
Ferreira explained that, in general, the police have nothing to do with such releases, since the cases are sent to the Public Prosecutor's Office. "But when the Public Prosecutor thinks there's no evidence, the citizen is released".