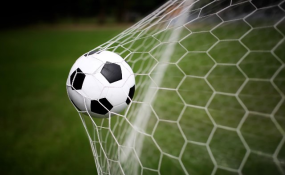 Photo: Daily News
Harare soccer giants, Dynamos FC, snubbed a fund raising match organised by a Zanu PF aligned youth group, The Youth Empowerment Hub, at the last minute citing logistical disagreements with the organizers.
The match, pitting Dembare and Masvingo Pirates, was pencilled for Mucheke stadium at the weekend, with flyers and other advertisements being strewn around the city, ahead of the big day.
The game was eagerly waited for by soccer starved Masvingo fans who last had a taste of premiership action in their backyard nearly a decade ago.
Tickets had been selling from a $1 to $20 respectively with proceeds going towards the funding of various youth development projects in Masvingo.
Dynamos secretary general, Webster Marechera, confirmed the development saying the decision to terminate the fund raising match was a unanimous one agreed upon by the team's executive and technical department.
"That game has been cancelled, we are no longer travelling to Masvingo and that was the decision we reached at a meeting attended by both the administration representatives, coaches and other technical staff.
"We had been looking forward to the match but, however, due to logistical disagreements we had to cancel the match; this was really something beyond our control." Marechera said.
Masvingo Pirates spokesperson, Godfrey Mutimba, also confirmed this latest development lamenting the loss of the opportunity for the recently readmitted division one team to lock horns with the famed glamour boys.
"We have been informed that the game is off and obviously we are disappointed because our boys had been preparing and raring to go and also excited at the rare prospect of rubbing shoulders with one of the elite soccer teams in the PSL; it was also going to be a very good exposure for our boys in the long run.
"We are not privy to the reason why exactly it was cancelled because the whole match was organised by the Youth Empowerment Hub," Mutimba said.