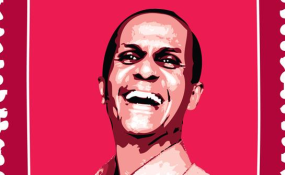 Photo: Amnesty International
The state-affliated media organisation FanaBC is reporting that the Ethiopian government pardoned 746 Prisoners, including Eskinder Naga and Andualem Arage.
About 417 are inmates at federal prisons, jailed for terrorism, inciting violence, religious extremism & related convictions, according to the attorney general.
"The prisoners will join the society after the President approved their list to be tabled by the Board of Pardon as well as receiving rehabilitation training," FanaBC reported.