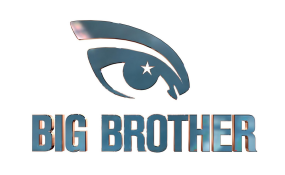 Photo: Big Brother Africa
It was on May 25, 2003, when Africa welcomed a reality TV phenomenon, Big Brother Africa.
It wasn't the first time the show was screening on the continent, in fact, folks that could afford a DSTV connection had watched two Big Brother South Africa shows though they only left a negligible mark in East Africa.
However when the show went continental, the marketing strategy that both DSTV as the broadcasters and MTN as the sponsors put together was one that immediately made the show a hit.
For instance, almost on a daily, before the show premiered, MTN had an advert about the show, M-Net may have been prestigious at the time but they too came to East African countries and partnered with the biggest television stations at the time.
In Uganda, for example, Wavah's station (WBS) did a good job of popularizing the show thanks to the daily updates and the weekly eviction live shows. In Tanzania, fans got to watch the show via Channel 10.
With such an arrangement, Big Brother became the very first entertainment show to unite Africa, people picked camps and every week, a country evicted would back one that was still in.
Fifteen years later, a lot has changed with Big Brother, for instance South Africa, Nigeria and Angola have had independent editions and the shows have since become shorter among other things.
Unlike the original edition that lasted 106 days, the second edition went on for 98 days while the rest that have followed have run for only 91 days.
And of course even the contestants have since changed; The original Big Brother had 12 contestants from the same number of countries.
As the shows have gone on growing, the numbers have changed and seen countries bring on board more than one contestant and later more countries like Rwanda were brought into the show.
But that is not all, the contestants too have changed. Before their stint in the Big Brother Africa 1 house, Gaetano Kaggwa was a little known 30-year-old student, Mwisho Mwampamba was a self-employed 22-year-old from Morogoro, Tanzania who came second. Cherise Makubale was a 24-year-old procurement officer from Zambia. Cherise won the first season of Big brother Africa on September 7, 2003 and she is the one of only two female contestants who have ever won the show in its history.
Unlike this group that was comprised of everyday chaps and girls, newer editions of the show have been skewed to embrace as you would call them, slay kings and queens.
This usually sends us on a roller coaster of accents, wannabe tendencies and uninspired nude shows that easily turn the house into a mini brothel.
As you read this, channel 198 as always is broadcasting Big Brother Nigeria, a spinoff of the African version that is being shopped around as an alternative of the latter.
But as the show held their first elimination week, it was clear the steam they have always had in past years is fast waning - at least for East Africa.
Many believe that the show has since killed African unity and seems to be forcing Nigeria down our throats while others believe the show has done its time and needs a break.
Of course some take a moral route that the show needs a total revamp arguing that with the issues Africans are facing today, they will find little inspiration in watching age mates drink, eat and sex away for a full day.
In other markets where Big Brother still happens, the show has gone through transformations that today, it is more task and competition driven yet for Africa, the show seems to read from the same scripts even as time goes on.
Titled Big Brother Naija: Double Wahala, the show boasts of twenty housemates and started off with a fake eviction of Iwuchukwu Marianne Onyii and Vanessa Williams that were asked to leave the house.
As stated earlier, this season features at least three singers, two TV hosts, three models, a comedian and a film maker. Sound more like Nigeria's top socialite, right?