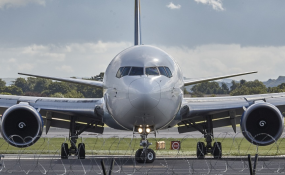 Photo: Pixabay
By Daily News Reporter
TANZANIA will soon establish a university of transportation, courtesy of $62 million grant (about 138.2bn/-) from the government of China.
The Tanzania government had requested the Chinese for a grant with which to construct the university, whose details are expected to be revealed next week, according to reliable government sources.
The Chinese Ambassador in Tanzania, Ms Wang Ke, made the revelations in Dar es Salaam yesterday shortly after she delivered a special message to President John Magufuli from Chinese President Xi Jinping.
The envoy told President Magufuli that the donation was part of China's support for development projects in Tanzania aimed at strengthening bi-lateral relations between the two countries.
At present, Tanzania has the National Institute of Transport (NIT), a public higher learning institution which was established in 1975 as a training wing of the then National Transport Corporation (NTC).
NIT is charged with strengthening human resource capabilities of transport operatives and middle level managers. The institute is the only such training Institute in Sub- Saharan excluding South Africa, mandated by the government of Tanzania to offer training in transport.
For his part, President Magufuli told the Chinese envoy to convey his greetings and acknowledgements to President Jinping, stating that the support for the transport institute will play a crucial role in improving transport in Tanzania.
Meanwhile, President Magufuli yesterday met with leaders of the Tanzania Telecommunication Company Limited, now Tanzania Telecommunication Corporation Limited. The new company came into being on February 01, this year, following the enactment of legislation number 12 of the Tanzania Telecommunication Corporation Act of 2017 which was enacted by the National Assembly last year.
After receiving a report from the TTCL management, President Magufuli reappointed Dr Omari Nundu and Mr Waziri Kindamba, as TTCL's Board Chairman and Director General respectively, and instructed them to work hard towards improved efficiency and paying dividends to the government.
Dr Nundu and Mr Kindamba assured President Magufuli that the company will continue to expand its services, pay dividends and strengthen the national information and communication technology fibre optic network.