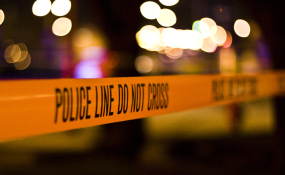 Photo: Tony Webster/Flickr
A Walvis Bay man allegedly set himself on fire in an attempt to commit suicide on Friday, while a child survived after her granny pushed her into a fire at Opuwo.
Alex Salom (39) succumbed to his injuries on Saturday after he was transferred to the Katutura State Hospital in Windhoek.
Police deputy commissioner Erastus Iikuyu confirmed the incident yesterday in an incident report.
"On Friday, Salom sent a text message to his wife at around 16h26, telling her to take care of his baby," Iikuyu said.
The incident report said a man driving between Walvis Bay and Swakopmund saw a person lying on a dune.
When the man approached Salom, he realised he was severely injured.
After the man informed the police, Salom was rushed to the Walvis Bay State Hospital before being transferred to Windhoek the same day.
Police in Kunene reported that a woman from Ovinjange village on the outskirts of Opuwo allegedly pushed her granddaughter into a fire for disobeying her orders at around 22h00 on Sunday.
Police crime investigations coordinator for Kunene, deputy commissioner Rudolf Kanyetu yesterday said the woman faces a charge of attempted murder.
Kanyetu added that the seven-year-old girl has been admitted to the Opuwo District Hospital.
It is alleged that the suspect got home at around that time, and ordered her granddaughter to fetch water. But the girl allegedly refused to do so.
The woman then allegedly grabbed the girl and pushed her into the fire. She then took her to her room.
Kanyetu said the victim sustained multiple burns on her face and thighs, and her condition has been reported as stable.
The suspect, who is said to be between 40 and 45, is expected to appear in the Opuwo Magistrate's Court today.
- Nampa