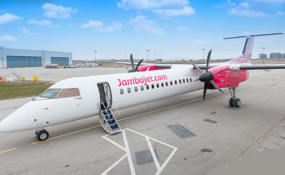 Photo: The Independent
By Walter Menya
After more than a month in captivity, two Kenyan pilots detained by rebels in South Sudan could finally be heading home.
This is after the government and the rebels agreed on the amount of money to be paid as compensation for loss of life and property when the Cessna Caravan registration number 5Y-FDC crashed in Akobo, in the Greater Upper Nile region of South Sudan, on January 7.
Following the crash, Captain Pius Frank Njoroge and co-pilot Kennedy Shamalla have been under the custody of Sudan People's Liberation Army-In Opposition (SPLA-IO) rebels who have been demanding Sh20 million compensation for the death of a woman and 11 cows in the accident.
The pilots and nine passengers suffered minor injuries.
SAFE RETURNAlthough it had been announced that the pilots would be back home on Saturday, the owner of the aircraft, Capt Godwin Wachira, said the likely date for their return is Monday.
"We are going there (on Saturday) to pick them and come back on Monday," Capt Wachira, who runs Flight Training Centre based at Wilson Airport, Nairobi, said shortly before he left Nairobi for Juba.
According to Capt Wachira, the matter is in the hands of the Foreign Affairs Ministry, which has been communicating with him on the arrangements for the safe return of the pilots.
COMPENSATION
Signs that the pilots' ordeal could end became evident when the South Sudan rebels agreed to lower the compensation fee they were demanding.
"The demands have been met but not exactly the amount they earlier wanted. They went down a little bit to $107,743 (Sh11 million).
"Since the matter is now in the hands of the Foreign Affairs Ministry, they (ministry) will settle that and then bring them back. The ministry has agreed to do that," Capt Wachira said.
UAP Old Mutual, the insurance company that covered the aeroplane, on Wednesday announced that it would expedite the payment for liability so as to have the two pilots released.
"We are aware of the human angle to this claim. Because of that, we have decided to fast track the liability portion of this claim so that it can enable the owner of the aircraft to deal with any liabilities that may have arisen as a result of the incident," the firm's managing director, Mr James Wambugu, said.
INJURIES
It has been a torturous period for the pilots and their families as the government negotiated the return of the two Kenyans.
There have also been fears that the captives were not receiving treatment for the injuries they suffered in the crash.
"We know the pilot is not feeling well. We don't know about the co-pilot because we have not been in contact with him for some time," Capt Wachira said.
The Kenya Airline Pilots Association (KALPA) on Sunday had called on the South Sudan rebels to respect the law even as they sought compensation for the damage caused by the crash.