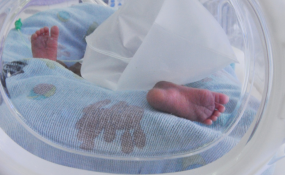 Photo: Lauren Everitt/AllAfrica
By Olayemi John-Mensah
Global deaths of newborn babies among the world poorest countries remain alarmingly high, a new report by the United Nations Children's Fund (UNICEF) revealed yesterday.
UNICEF in the new report on newborn mortality said every year 2.6 million newborns around the world do not survive their first month of life adding that one million of them die the day they are born.
The report stated that in low-income countries, the average newborn mortality rate is 27 deaths per 1,000 births and 3 deaths per 1,000 in high-income countries.
UNICEF Executive Director, Henrietta Fore said, while we have more than halved the number of deaths among children under the age of five in the last quarter century, we have not made similar progress in ending deaths among children less than one month old.
"Given that the majority of these deaths are preventable, clearly, we are failing the world's poorest babies."
The report notes that 8 of the 10 most dangerous places to be born are in sub-Saharan Africa, where pregnant women are much less likely to receive assistance during delivery due to poverty, conflict and weak institutions.
With the newborn mortality rate of 29 deaths per 1,000 births, the global estimates rank Nigeria as the 11th highest on newborn deaths.