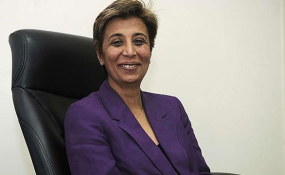 Photo: Daily Nation
By Richard Mwangi
Crisis looms in Cricket Kenya (CK) after the resignation of the chairlady, Jackie Janmohamed on Saturday.
The CK Treasurer, Ravi Kaul, Monday said that Janmohamed handed her resignation letter to CK General Manager, Josephat Murithi, who also acts as the secretary of the board.
But Murithi could not be reached for comment as he is attending an International Conference on Communication at Kansas City, USA that runs from February 20 to 24.
Abhijeet Raja Sarkar, the CK Director of Development and Tom Tikolo, the Nairobi Provincial Cricket Association (NPCA) chairman, are said to have tendered their resignation letters along with Janmaohamed.
As there was no official communication from CK, it is difficult to ascertain how many CK officials remain on board.
The CK elective posts are that of chairlady, vice-chairman and treasurer. The other members are two officials from both NPCA and Coast Cricket Association.