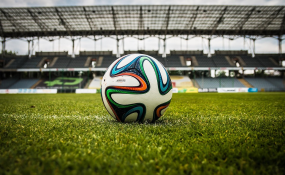 Photo: Pixabay
The pairings for the semi-final matches of the WAFU 'B' Women's Cup 2018 is now set following the completion of the group phase.
Nigeria and Mali confirmed their places after victories over Togo (3-0) and Senegal (1-0) respectively on Monday in Abidjan. Nigeria finished tops in Groups in B on nine points, Mali on six points with Senegal in that order with three points. Pointless Togo remained at the bottom of the log.
In Group A, host Cote d'Ivoire topped on seven points with Ghana in that order on six points. Burkina Faso and Niger complete the standings on four points and Niger zero point respectively.
For the semis on Thursday billed for the Parc des Sports, host Cote d'Ivoire will face Mali whilst Nigeria will face eternal rivals Ghana.
The final of the maiden edition of the regional championship is scheduled for Saturday, 24 February 2018 at the Stade Champroux in Abidjan.
Results
Group A
14.02.2018 Stade Champroux Cote d'Ivoire 1-0 Ghana
14.02.2018 Stade Champroux Burkina Faso 5-1 Niger
16.02.2018 Parc des Sports Ghana 9-0 Niger
16.02.2018 Parc des Sports Cote d'Ivoire 1-1 Burkina Faso
18.02.2018 Stade Champroux Cote d'Ivoire 7-0 Niger
18.02.2018 Parc des Sports Ghana 4-1 Burkina Faso
Group B
15.02.2018 Parc des Sports Senegal 6-0 Togo
15.02.2018 Parc des Sports Nigeria 1-0 Mali
17.02.2018 Parc des Sports Nigeria 3-0 Senegal
17.02.2018 Parc des Sports Mali 8-0 Togo
19.02.2018 Stade Champroux Nigeria 3-0 Togo
19.02.2018 Parc des Sports Mali 1-0 Senegal
Semi-Final
22.02.2018 Parc des Sports Cote d'Ivoire vs Mali
22.02.2018 Parc des Sports Nigeria vs Ghana