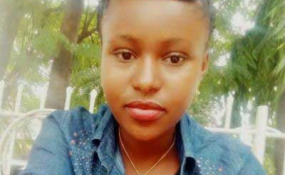 Photo: The Citizen Tanzania
By Herieth Makwetta and Mwafatma Hamisi
Dar es Salaam — The family of slain National Institute of Transport (NIT) student Akwilina Akwiline has outlined how Sh80 million would be spent for her funeral.
The released budget estimates indicates it will cover funeral processes in Dar es Salaam and Rombo District, Kilimanjaro Region where Akwilina is expected to be laid to rest.
According to the budget released yesterday, Sh40,150,000 would be spent in Dar es Salaam, Sh40 million would be spent in Rombo.
Read: Slain students' relatives submit Sh80 million funeral budget
In Dar es Salaam Sh1.5 million would be spent on the coffin, Sh200,000 for body preservation charges at the hospital, Sh3 million for hiring hearse that will transport the body from the hospital all the way to Rombo.
A total of Sh20 million will be for hiring five buses for mourners, Sh3 million would be for food services for mourners food while on safari, Sh10 million for food expenses for three days, Sh400,000 for hiring 200 chairs, Sh600,000 for hiring canvases and Sh400,000 for paying the master of ceremony.
Furthermore, Sh1 million would be for still and video pictures and Sh50,000 would be spent on drinking water.
Read: We aren't part of online funeral contributions: family of killed student says
According to the budget, Rombo expenditure estimates includes, Sh30 million for food for five days, Sh2 million for music and MC, shilling one million for hiring four canvases and Sh400,000 for hiring chairs.
Others expenditure include Sh3 million for preparing the grave, Sh1 million for bouquets, Sh500,000 for decorations, Sh2 million for emergency and Sh100,000 for plastic container.
Yesterday, government leaders including Ubungo District Commissioner Mr Kisare Makori were handed over with the budget estimates and promised to give the response in the evening.
However, in the evening family spokesman Festo Kavishe said reports on the progress will be issued at Mbezi Louis on Wednesday.
Read: Finally, relatives of slain student receive autopsy report
But, yesterday night, a family member, Dr Claud Marangu, told a local television during an interview that if the whole budget would not be covered by the government, the family will reach other sources for the remaining amount.
The estimated budget was prepared by the family three days after the minister for Education, Science, Technology and Vocational Training, Prof Joyce Ndalichako, issued the government commitment to cover the student's burial process.
Speaking at Mbezi Louis yesterday, Mr Kavishe said, "The budget will range between Sh70 million and Sh80 million. This is the budget established during our meetings Monday and Tuesday (yesterday). However, anytime budget can change."