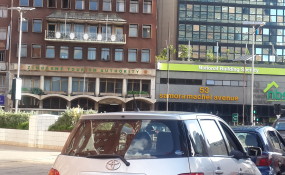 Photo: Jerry Chifamba/allAfrica
President Emmerson Mnangagwa's government has warned civil servants against violating office hours as they join the nation in celebrating the Robert Gabriel Mugabe youth day this week.
Mariyawanda Nzuwah, chairman of the Zimbabwe Service Commission, said while it was within government employees' rights to rest on the Mugabe day, government would penalize anyone who absconds duty before or after the day.
"Accordingly Wednesday 21st February 2018 is a public holiday with respect to public officers," he said in a statement on Tuesday.
Nzuwah added, "However every public officer is required to be at work until the close of business on Tuesday 20th February 2018. There is no half day on the Tuesday preceding the public holiday.
"Similarly, all public officers are to report for work at the start of duty on Thursday 22nd February 2018, unless prior written authority is given by the head office.
"Any violation of the office hours on Tuesday 20th and Thursday 22nd February 2018 shall be considered an act of misconduct."
During former president Robert Mugabe's era, civil servants would enjoy lengthy holidays as government business would be suspended to allow successful hosting of such events.
Outside the holiday proclamation, Mugabe, who turned 94 this Wednesday, for the first time in 37 years, missed the multi-million dollar festivities which had come to characterise his birthday.
The memo comes as government is left with a few days before the lapse of the 100 day timeline for its various ministries.
Under the arrangement, Mnangagwa ordered ministries, which had come to be associated with lethargy, to submit their work targets which they will be marked against at the end of the period.