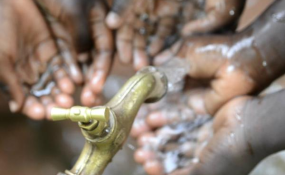 Photo: The Citizen
By Thumbiko Nyirongo
The Blantyre District Health Office has urged journalists to sensitize people and clear myths surrounding cholera.
District Environmental Health Officer (DEHO), Penjani Chunda made the appeal on Wednesday during a half-day long Media Orientation on Cholera which was held at the Blantyre District Health Office.
He said journalists have a crucial role to play in raising awareness on the measures of containing cholera outbreak which has hit some parts of the Southern Africa, Malawi inclusive.
"We organized this media orientation today to equip journalists on how best they can report on Cholera bearing in mind that they have a crucial role in a society of civic educating the masses," said Chunda
He added: "We have many myths surrounding cholera where up to now some still believe that cholera is associated with witchcraft which is not the case so we want journalists to stand with us and clear these myths."
Chunda then urged Malawians to adhere to good hygiene and sanitation practices in order to prevent or contain cholera.
He added that since the outbreak of cholera, Blantyre district has registered so far one case in January.
However he was quick to point out that it was not news to smile about as there was still a lot that needed to be done on the ground.
"Cholera is a deadly and highly infectious disease so let me appeal to people to follow simple hygiene such as washing hands with soap, drinking safe water and to stop open defecation to prevent the spread of Cholera," appealed Chunda
One of the participants, Veteran Journalist, Geoffrey Kapusa commended the Blantyre DHO for organizing the media orientation.
Kapusa added that the orientation would help journalists on how best to report on Cholera.