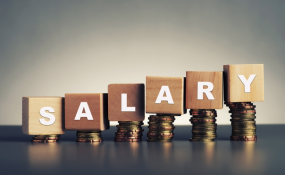 Photo: Akilah Net
The Socio-Economic Rights and Accountability Project (SERAP) has backed the President of the Senate, Dr. Bukola Saraki on his call that all ex-governors still serving in government should not receive pensions from their states.
Saraki on Wednesday had commended the Kwara State House of Assembly for heeding his call and passing a bill to stop pensions of ex-governors still holding elective or appointive positions.
Saraki had then called on other states and their assemblies to emulate Kwara state by passing a similar bill to abolish double pay.
In backing the stance of Saraki, SERAP challenged the chairman of the Nigeria Governors' Forum, Governor Abdulaziz Yari and his colleagues to show commitment and end double pay for ex-governors and their deputies.
The NGO had on Tuesday requested the President of the Senate to "use his leadership position to sponsor a resolution in the Senate that would call on other states to abolish payment of double emoluments to ex-governors and their deputies."
SERAP had continued to frown at the situation where former governors and deputies receive pension after expiration of their tenures in office, while still holding public offices.
According to the organization, the Zamfara State governor should "emulate the example of Senate President Bukola Saraki and make a clear public commitment that the Governors' Forum and all governors will take immediate steps to abolish double emoluments laws for former governors and deputies in their states."
SERAP in a statement on Thursday by its deputy director Timothy Adewale said, "Governor Yari should show leadership by example by starting the campaign within the Governors' Forum to abolish double emoluments laws.
The organisation called on Yari to kick start the move from his own Zamfara State which has passed laws allowing "former governors to receive pension for life; two personal staff; two vehicles replaceable every four years; two drivers, free medical for the former governors and deputies and their immediate families in Nigeria or abroad; a 4-bedroom house in Zamfara and an office; free telephone and 30 days paid vacation outside Nigeria."
"Following the positive engagement and intervention by the Senate President on the matter, it is now indefensible for the Governors' Forum to remain indifferent to the issue of double emoluments for ex-governors and their deputies.
"We urge Governor Yari to speak out strongly against double pensions laws and encourage his colleagues to urgently take measures to abolish such laws in their states for the sake of millions of Nigerians who deserve good governance and sustainable development," SERAP said.
SERAP had in a letter to Malami last year accused the following governors receiving double emoluments and large severance benefits from their states, Rabiu Musa Kwankwaso (Kano); Kabiru Gaya (Kano); Godswill Akpabio (Akwa Ibom); Theodore Orji (Abia); Abdullahi Adamu (Nasarawa); Sam Egwu (Ebonyi); Shaaba Lafiagi (Kwara); Joshua Dariye (Plateau), and Jonah Jang (Plateau). Others include: Ahmed Sani Yarima (Zamfara); Danjuma Goje (Gombe); Bukar Abba Ibrahim (Yobe); Adamu Aliero (Kebbi); George Akume (Benue); and Rotimi Amaechi (Rivers)."
Meanwhile, Kayode Fayemi, Minister of Mines and Steel Development and his counterparts in the Ministry of Labour and Employment, Senator Chris Ngige, and Minister of Power, Works and Housing Babatunde Fashola have denied ever receiving double payments and retirement benefits as former governors in addition to other roles in public office.
Saraki had also last year said that he wrote a letter to the state government to stop the payment of the pension "the moment I saw that SERAP allegation."
"Under the Lagos Pension Law a former governor will enjoy the following benefits for life: Two houses, one in Lagos and another in Abuja estimated to cost between N500 million and N700 million. Others are six brand new cars every three years; furniture allowance of 300 per cent of annual salary every two years, and a close to N2.5 million as pension (about N30 million pension annually); free medicals including for his immediate families; 10 per cent house maintenance; 30 per cent car maintenance; 10 per cent entertainment; 20 per cent utility; and several domestic staff."
"In Rivers, state law provides 100 per cent of annual basic salaries for ex-governor and deputy, one residential house for former governor anywhere of his choice in Nigeria; one residential house anywhere in Rivers for the deputy, three cars for the ex-governor every four years; two cars for the deputy every four years; 300 per cent of annual basic salary every four years for furniture; 10 per cent of annual basic salary for house maintenance."
"In Akwa Ibom, state law provides for N200 million annual pay to ex governors, deputies; pension for life; a new official car and utility-vehicle every four years; one personal aide and provision of adequate security; a cook, chauffeurs and security guards for the governor at a sum not exceeding N5 million per month and N2.5 million for the deputy governor; free medical services for governor and spouse totaling N100 million for the governor per annum and N50 million for the deputy governor; a five-bedroom mansion in Abuja and Akwa Ibom; and allowance of 300 per cent of annual basic salary for the deputy governor; 300 per cent of annual basic salary every four years and severance gratuity."